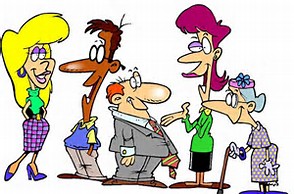 The Benton County Genealogical Society offers a free program from 11am-Noon following the 10am General Meeting, 2nd Saturday of the month.  Everyone is welcome to attend!
 2018 Planned Programs:
January: Erlinda Gonzales-Berry will speak about "The History of Mexicans in Oregon" and her connection to the first Spanish/Mexican colonizers to settle north of the Rio Grande in 1598.
February: Gail Downs is scheduled for a presentation on "The Black Suitcase Mystery" February 10, 2018.
March: Jan Meranda will present a program about the "Letitia Carson Story" with updates March 10, 2018.   Freedom's Light: The Letitia Carson Story Begins is the first book in a series that Jan Meranda is writing.
Jane Kirkpatrick also wrote a book based on Letitia Carson: A Light in the Wilderness.
April: Ron DeYoung is tentatively scheduled to speak about his 10,000 mile research journey.
May: Keith Pyeatt will speak on Immigration and Naturalization
June: Annual June potluck and a BCGS book sale is tentatively scheduled.
July-Aug – Summer Break